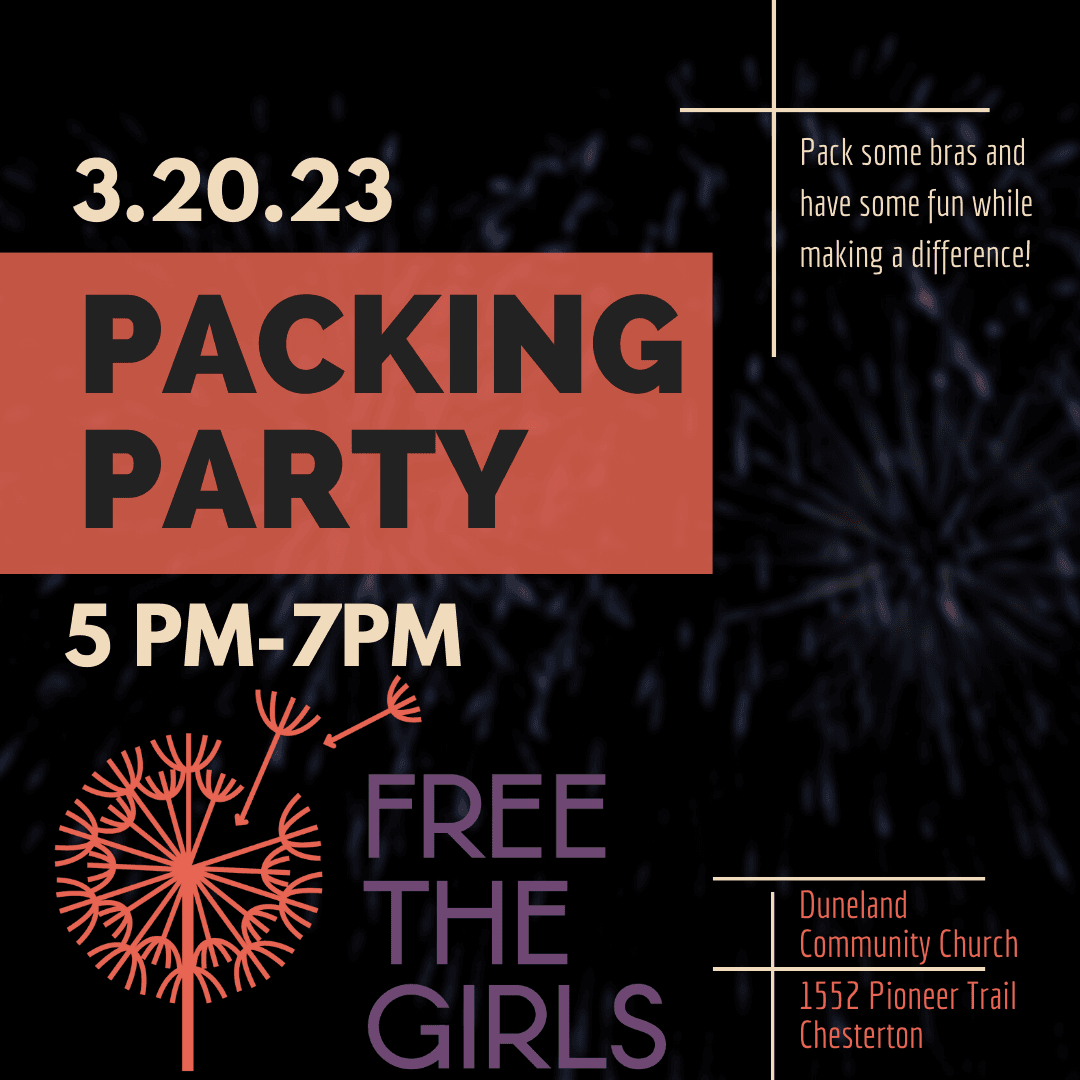 We just scheduled our next 2 Packing Parties! Because of all the help we have received over the past three months, we have caught up on all the excess inventory that came in December and January! That is amazing!
We are preparing our next shipment to leave the building and are ready to dig into some bigger shipments waiting for attention. Join us next Monday, 3/20, from 5-7 pm, and again on Tuesday, April 18th.
Just a note, we are hosting on Monday night instead of Tuesday next week!
People of all ages and skills are invited to join us to sort bras, pack boxes, and prepare our next shipment of bras. Come and join us for a fun night of learning more about our work, doing some hands-on work to help, and being a blessing to the amazing women we serve.
Let us know if you have any questions!