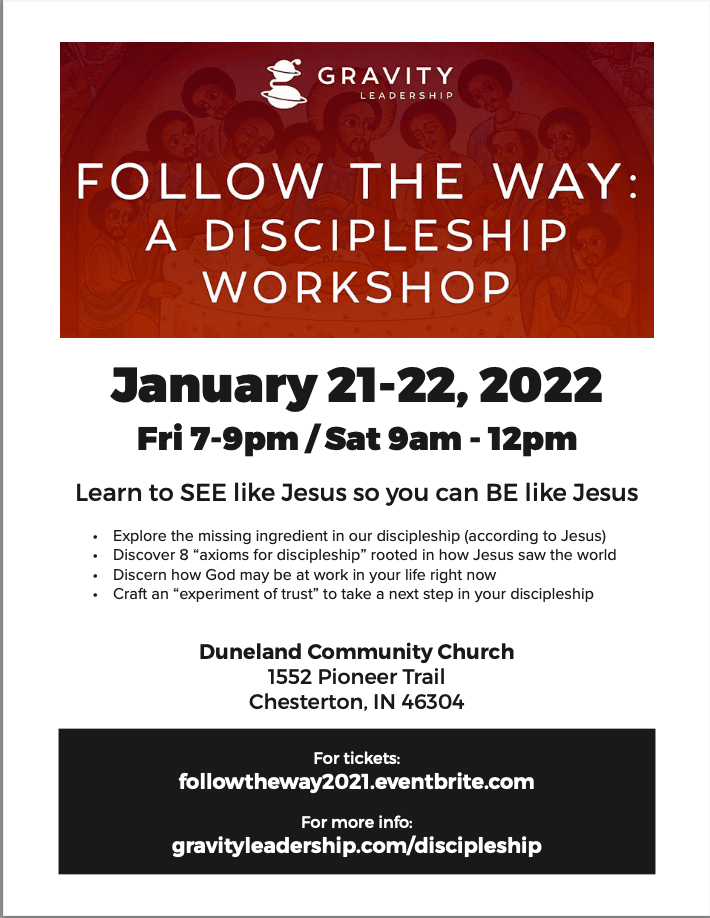 Join us on November 19/20 for a special discipleship workshop with our friends from Gravity Leadership. All are invited to join us as we discover think through the Ways of Jesus and what it looks like to reorient our lives to participate in the life of Christ. We will have two guest presenters from Gravity Leadership and several other churches joining with us when we gather.
Go to this page to register for the event.
When you go to check out enter promo code DUNELAND25 and the cost for the event will drop to $25 per person.
We will provide coffee, soda, and desert on Friday evening and coffee and breakfast pastries on Saturday morning.
Let us know if you have any questions.